Create electronic music in the browser.
https://sampler.niallg.ie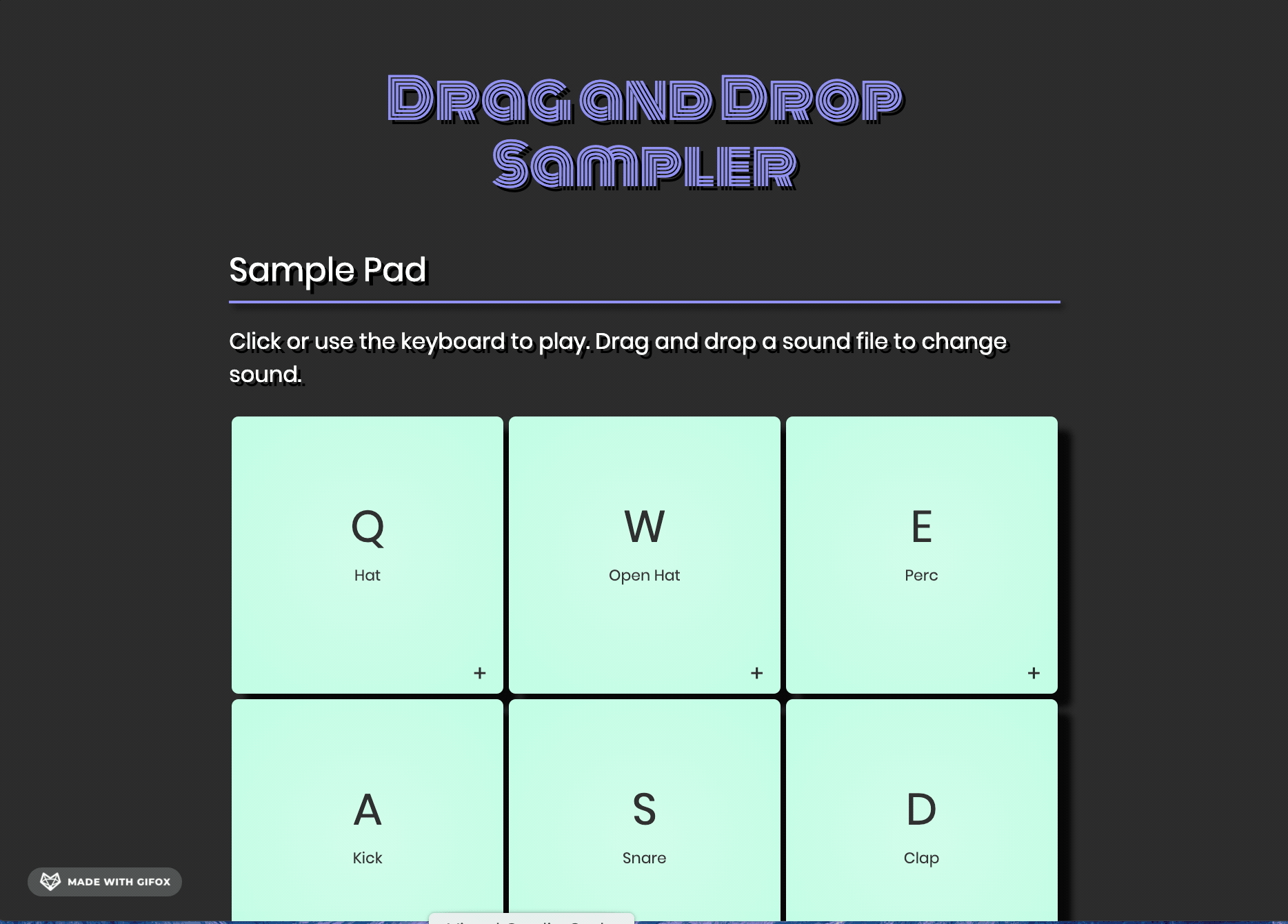 The sampler allows you to play and sequence beats in the browser. Inspired by the Drag and Drop Sampler in Apple's Logic Pro X, a simple and flexible way to build kits using custom samples.
Music can be played in the sample pad or the sequencer. The sample pad plays the samples by clicking or using the keyboard to play music. The sequencer allows you to build patterns, changing the time signature and tempo.
Drag and drop sound files onto the sample pad to change the samples used. Modify these samples to your taste by changing the volume and sample length, and adding effects.
Created using Tone.js, a framework for creating interactive music in the browser. The site is not currently compatible with Internet Explorer. Performance of the app is limited on mobile devices, since you can't drag and drop files. The pad is also slow to play on touch screens, and the sequencer can sometimes be glitchy on older phones
Source Code